We are Open and Treating Patients
Update on COVID-19 (coronavirus) for Our Patients
We are prepared and taking the appropriate measures as outlined by the Centers for Disease Control and Prevention for the protection and safety of our patients and staff.
Important:
If you've traveled overseas, you must stay home for 14 days after returning from travel, monitor your health, and practice social distancing.
Anyone that is sick with a fever, cough, or has trouble breathing should call their primary care physician before coming into our clinic.
Click Here For COVID-19 Frequently Asked Questions for Patients
Welcome to Purcellville Orthopedic Physical Therapy
Purcellville Orthopedic Physical Therapy understanding that finding the right place for all your rehabilitation is important and we offer some insight about our clinic from a patient's point of view with some review from our patients that can be viewed on Angie's List and Google review.
Purcellville Orthopedic Physical Therapy is also partners with another great physical therapy office Superior Physical Therapy and Sports Rehab located in Fredrick MD frederickpt.com. Together we are able to reach out to patients in a number of different areas and meet their needs.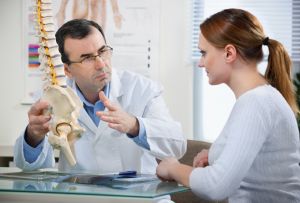 Physical Therapy
Patients and physicians are demanding the talents of physical therapists for the appropriate management of a wide variety of conditions. Patients are being sent to physical therapy instead of more aggressive medical treatments, such as surgery and medication. Therapeutic exercise and functional training are the cornerstones of physical therapy treatment. Physical therapists may use other techniques such as electrotherapy, ultrasound (high-frequency waves that produce heat), hot packs, and ice. [Read More...]
Pediatric
Pediatrics is commonly associated with physical therapy. At Purcellville Orthopedic Physical Therapy, we are dedicated to our younger customers in the area. At Purcellville Orthopedic we understand the issues related to our areas pediatric population and we will treat with the utmost in care and discretion. [Read More...]
Sports Medicine
When it comes to sports medicine, there is no more trusted name in the Purcellville area than Purcellville Orthopedic. We serve both Woodgrove and Loudoun Valley High school athletes as well as middle school and club athletes. Our expertise also goes to weekend warriors from the age of eight to eighty and more. Our services are specifically designed to help the area's athletes overcome the most common injuries that occur on and off the field. [Read More...]